JPR Bathrooms Social Media
JPR selected Click2Convert as their social media partner to improve their existing online presence across Facebook and Instagram. We became responsible for creating an ongoing strategy informed by our expert insights and best-practice approach.
Our Solution 
Before launching our strategy and taking responsibility for both social channels, we analysed the brand's existing platforms and website to identify key content themes to promote JPR Bathrooms and create an interesting and varied content plan each month.
Our objective for both platforms was to improve quality of content based on actionable insights, analysing reach and engagement, as well as increasing the number of leads from social media through appropriate calls to action.
Approximately half of all posts we schedule include a call-to-action, encouraging the user to visit the website or contact JPR Bathrooms either by direct message or through calls and form fills on their website.
We use a variety of imagery, video and other assets to ensure content is up-to-date with current trends, and remains engaging and eye-catching for fans. Utilising relevant Facebook and Instagram features, such as stories and highlights, we ensure each profile is used to reach and engage with as many followers as possible.
The Results
In the first three months of managing the JPR Bathrooms social media accounts, we delivered over 40% increase in impressions, with reach increasing by over 30%. Engagement also increased by over 80%, resulting in an uplift in website visits by over 231%.
We continue to deliver MoM uplift and adapt our ongoing strategy to reflect fluctuations and trends.
Some kind words from: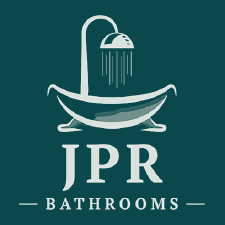 "Since collaborating with Click2Convert, they have improved our online and social media presence across Facebook and Instagram. They have delivered strategies that support and align with our PPC and offline activities, to drive further leads and enquiries. The consistent content throughout the pandemic and various lockdowns, ensured JPR Bathrooms remained front-of-mind when we were able to reopen."
John Paul Reilly
Owner
Cut through the noise and


make your mark.