Crerar Hotels SEO
Having launched a brand new website and approaching the end of lockdown 1.0, Crerar Hotels were looking to take their SEO to the next level. We were eager to take on the challenge of driving increased bookings via Organic Search, alongside PPC and website management.
The Results
Over 70% uplift in organic search visits compared to the same period 2 years prior (accounting for the influence of Covid), outperforming the uplift in consumer demand over this period.

Improving revenue from organic search by over 290%.

Improving bookings by over 100%, and booking conversion rate by over 50%.
We achieved these results through a wide variety of improvements, with some of the highlights being:
Creation of high quality content based on highly relevant pockets of search demand, where holidaymakers are researching their next getaway.

Reviewing customer on-site journeys uncovering pain-points, to inform conversion rate optimisation improvements.

Developing a content calendar based on location-based untapped search term opportunities and content gaps, where prospective bookers in the research-phase are investigating locations, attractions & activities, to drive awareness at this early stage.
Some kind words from: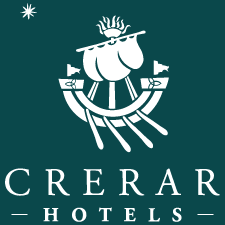 "With their in-depth knowledge of each channel and their results driven CRO focus, we're delighted about the YoY uplift we've seen this summer, given the challenging climate we're operating in."
Chris Wayne-Wills
CEO
Cut through the noise and


make your mark.