Village Gym SEO
Click2Convert have worked with Village Gym since 2015 when we built their new website and are proud of the relationship we have built over the last 6 years. When given the opportunity to grow Village Gym's membership sign-ups and lead generation via Organic Search and SEO alongside managing their PPC and Paid Social, we were excited to get started.
The Results 
Outperformed forecasted organic traffic by over 40%.

60% uplift in organic search visits compared to the same period 2 years prior (accounting for the influence of Covid), which is significantly outperforming the 27% uplift in consumer demand post-2021 lockdown.

Taking a wide variety of high competitive, high volume search terms from ranking on pages 3 to 10 or lower, on to page 1.

Increasing gym sign ups from organic search by 175%, and increasing organic search sign up conversion rate by over 250%.
We achieved these results through a wide variety of improvements, with some of the highlights being:
Data-led optimisation of metadata.

Production of high-quality high-relevance content based on search demand and customer language.

Testing page layouts and page structure for both SEO performance and conversion rate.

Much more.
Get in touch today to discover how we could deliver these kinds of SEO results for your business.
Some kind words from: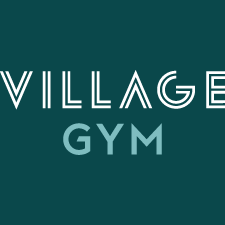 "Click has made a huge contribution to our business by implementing a strong strategic plan to our paid online channels, as well as managing our website and SEO. With an increase in leads and sales, we've also seen an increase in our lead to sale conversion rate, which shows that our online ads are more targeted to the right audiences than ever before. Having worked with the Village brand for 7 years now, their knowledge of our business, digital expertise, service levels and personal approach is a winning formula."
Kristin Fretwell
Leisure Marketing Manager
Cut through the noise and


make your mark.