Crerar Hotels: Social Media
With seven hotels across the west coast and Highlands of Scotland, luxury hotel group, Crerar Hotels, entrusted Click2Convert to implement an ongoing strategy for two of the group's properties on Facebook and Instagram with our social media best practice approach.
The Objective
Crerar Hotels established its objectives to us early on which centred around enhancing engagement, expanding reach, and maximising impressions. The purpose behind these goals was to gather comprehensive data to evaluate the success of consistent posting on Facebook and Instagram platforms for each of their properties. 
To achieve these KPIs, we delved into the essence of both properties and started creating content that we knew would genuinely engage audiences. For Crerar, the focus is very much on location, and so we ensured we highlighted the history and beauty of both properties. Additionally, we focused on building strong relationships with fans, establishing a genuine connection in a more personal and direct way.
Our Solution
In order to build brand awareness on social media and grow their following, impressions and engagement rate, we created an ongoing monthly content plan that was developed, signed off and scheduled in advance to maintain a steady stream of content on the platform - based on five posts per week, per channel at optimal engagement times. These optimal posting times, which varied depending on the day of the week, ensured maximum visibility and reach among the target audience and existing fans. 
In our curated content plan, we created a mix of engaging posts to spark conversations with our fans. We also shared promotional posts with specific calls to action to drive website traffic, boost bookings, and showcase the hotel in its entirety. In addition to this, we optimised the hashtag strategy for both properties, ensuring the hashtags would aid in searches which helped boost impressions, as well as improve their searchability within the social platforms. 
Post content focused on providing users with a glimpse into the fantastic offerings of the hotels and surrounding areas. We made sure to stay relevant by incorporating timely and topical content every month based on local events, holidays or seasonality.  Our aim was to keep things lively, interactive, and informative, ensuring followers are excited and engaged throughout their journey with us.
As well as producing high-quality content, we sought to establish an authentic connection with their audience, fostering meaningful engagement and increasing overall impressions. One of the key approaches involved actively engaging in meaningful conversations with commenters on our posts as part of our ongoing community management. By fostering these interactions, we aimed to create a lasting impression and cultivate a sense of connection and familiarity, thereby increasing the likelihood of fans choosing Crerar properties for their travel plans.
The Results
Since taking the reins on The Glencoe Inn and Thainstone House's social media accounts, we have achieved notable advancements across various key performance indicators.
Comparing the last six months, we have delivered -
138% uplift in impressions for The Glencoe Inn

50% increase in engagement on Instagram for both properties

116% increase in engagement rate for Thainstone House's Instagram

Over 300% increase in published posts
Some kind words from: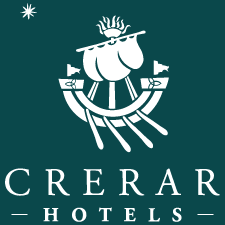 "We tasked Click2Convert with diversifying the content for each property to create more opportunities for engagement with our audience. Aside from the uplift in engagement, they have delivered high-quality content in a timely manner and in a structured format that has been well-considered against ongoing promotional activities to achieve 360 activations that align with the overall strategy."
Catriona Piper
Crerar Group Marketing Executive
Cut through the noise and


make your mark.