Crerar Hotels PPC
In May 2020, Crerar Hotels approached Click2Convert to relaunch their new website with an integrated digital marketing campaign. As normality started to return and the hospitality industry reopened, a new strategy was needed to fully capture the anticipated spike in demand for staycations. In this case study, we look at how we used Pay Per Click (PPC) advertising to ramp up room bookings and deliver significant ROI from this channel. 
Our Solution
To ensure Crerar was well placed to capture the anticipated traffic, a number of elements were focussed on. 
Budget forecasting was carried for all locations to showcase the current traffic against the available traffic, utilising benchmarked data to show the anticipated KPIs. Based on this, additional budget for each property was optimised to push for this traffic.
Ad creatives were adjusted in-line with the new seasonality. Messaging was adjusted to focus on the spring / summer market, whilst the 'Staycation' push was heavily featured to drive domestic bookings.
Keywords were expanded for all brand and location terms to include 'Staycation' terms, capturing any demand for this alongside each location.
This was all supplemented with an always-on paid social remarketing campaign, targeting non-converting site visitors with highly engaging imagery and copy to drive return visits and bookings.
The key adjustments were -
Budget forecasting to anticipate search demand

Budget / bid adjustment based on property availability

Geographical targeting expansion in line with the domestic market (expansion to SE England to capture long-stay bookers)

Keyword expansion to the 'Staycation' market

Ad creative expansion with tactical offers, 'Staycation' messaging and 'now open' content

Remarketing paid social activity to capture undecided users
The Results
After implementing the changes at the end of May, the campaigns were optimised heavily throughout the coming months. Budgets and bids were adjusted in line with property availability in order to ensure each hotel was appropriately pushed and budget was adjusted, where required to maximise spend.
The initial restructure and ongoing optimisation worked together to drive significant performance in the post-reopening month -
- Revenue saw a 44% MoM increase
- Revenue saw a 4095% YoY increase
- Revenue saw a 725% 2YoY increase
- Bookings saw a 30% MoM Increase
- CPA saw a 25% decrease
- ROI saw a 52% increase
- Conversion rate saw a 38% increase
Some kind words from: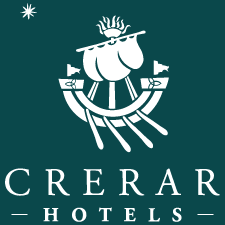 "With their in-depth knowledge of each channel and their results driven CRO focus, we're delighted about the YoY uplift we've seen this summer, given the challenging climate we're operating in."
Chris Wayne-Wills
CEO
Cut through the noise


and make your mark.