Village Gym PPC
Click2Convert took over the management of Village Gym's PPC activity in October 2020, with an objective to refresh the account to drive an uplift in memberships whilst driving efficiencies in the CPA.
Having managed their website for a number of years, we were able to utilise these insights and industry knowledge to fully redevelop their paid strategy in order to drive increased volume and performance.
Our Solution
The inherited account had been adapted and developed over a number of years, leading to a lot of overlap and cross-bidding. This limited visibility had led to some gym locations missing out on traffic.
Click2Convert conducted a full audit of the account and determined that in order to drive strong performance, the account needed to be restructured in order to push each location's performance heavily, as well as expand to cover the various USPs. 
The account was restructured to push both national and local location terms across both core gym terms alongside different gym USP elements and variations, including pools, health clubs, and saunas, as well as selected ancillaries such as "gyms with cafes [location]". 
This new structure also took advantage of all the available extensions and use of match types to further push performance. 
The core actions were -
Full match type campaign split

Keyword and location expansion based on membership data

Category expansion based on individual gym facilities

Additional USP ad copy

Optimisation against store-visit data based on actual footfall
This was implemented during Q4 2020 and then refined in H1 2021 through search terms, client-feedback and insights to help drive strong performance.
The Results
All the updates carried out on the account worked together to drive strong performance over the course of H1 2021, with the account seeing the following KPI uplift -
- 50% increase in Signups vs forecast
- 52% reduction in Forecast CPA
- 29% YoY increase in Signups
- 69% YoY increase in Leads
- 58% increase in Signups & 4% increase in Leads vs 2018
- 61% drop in CPA vs. 2018
- 51% click-to-store visit rate
Whilst the key focus of the campaign is to drive signups and leads, the changes lead to a drastic uplift in physical footfall, with over 1 in 2 clicks leading to a physical gym visit which is helping drive an increase in offline conversions.
Some kind words from: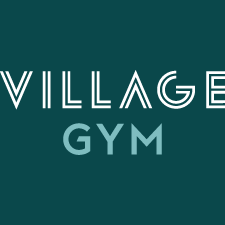 "With an increase in leads and sales, we've also seen an increase in our lead to sale conversion rate, which shows that our online ads are more targeted to the right audiences than ever before. Having worked with the Village brand for 7 years now, their knowledge of our business, digital expertise, service levels and personal approach is a winning formula."
Kristin Fretwell
Leisure Marketing Manager
Cut through the noise


and make your mark.