Crerar Hotels
Website
During lockdown 2020, Click2Convert was brought in mid-project to support Crerar Hotels through a website redesign project. Working with Crerar's in-house designer and developer, Click2Convert put forward recommendations that focussed on UX best practice, implementing an intuitive information architecture, and mitigating any risk to SEO authority by implementing a robust migration redirect strategy.
Our Solution 
Phase 1 
Sitemap & Navigation
Working with our UX and SEO teams, we created a sitemap for the new site that delivered an intuitive, goal-orientated site structure that provides the user with easy access to both brand and hotel level content. Footer navigation was used to ensure users could easily navigate between Crerar properties. Consistent calls-to-action were implemented across the site including booking buttons and newsletter signup opportunities. 
SEO Migration Strategy 
A redirect strategy with comprehensive 301 page-to-page mapping is essential, not just for maintaining website authority, but also for continuity of journey across all earned channels. A crawl of the existing site was undertaken to identify all indexed pages in order to ensure they were 301 redirected to a relevant page on the new website at go live.
At go live, the new sitemap was submitted to Google for indexing and necessary checks were carried out to ensure there were limited ranking movements as a result of the migration. 
Click2Convert also carried out comprehensive keyword research and provided on page elements for pages in the new sitemap, including page titles, meta descriptions, H tags and image alt tags. The improvements to SEO page titles and meta descriptions resulted in a 288% increase in Google listing click-through-rate post-launch.  
Rebuild of Umbraco CMS
As a Phase 2, Click2Convert took on the task of re-building the website backend using Umbraco version 8. The previous CMS build didn't provide users with the level of flexibility required to easily create new content. As such, a key deliverable for the Umbraco rebuild was a component led build. This approach offers complete flexibility, allowing the Crerar admin team to choose from multiple components to build their own pages of content when the need arises.
The Results
Reviewing on site behaviour metrics, we observed fantastic uplift across KPIs following the launch of the new website -
In addition to the impressive on site behaviour metrics, alongside a robust digital marketing strategy, the new website achieved the following e-commerce results in the first 3 months -
Ecommerce conversion rate more than doubled post-launch
18% increase in transactions compared to the previous year
53% increase in revenue compared to the previous year

Click here to discover the Crerar Hotels website for yourself.
Mobile Visuals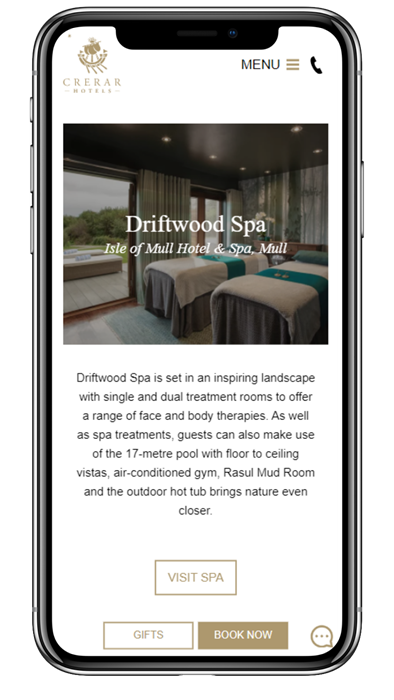 Website Visuals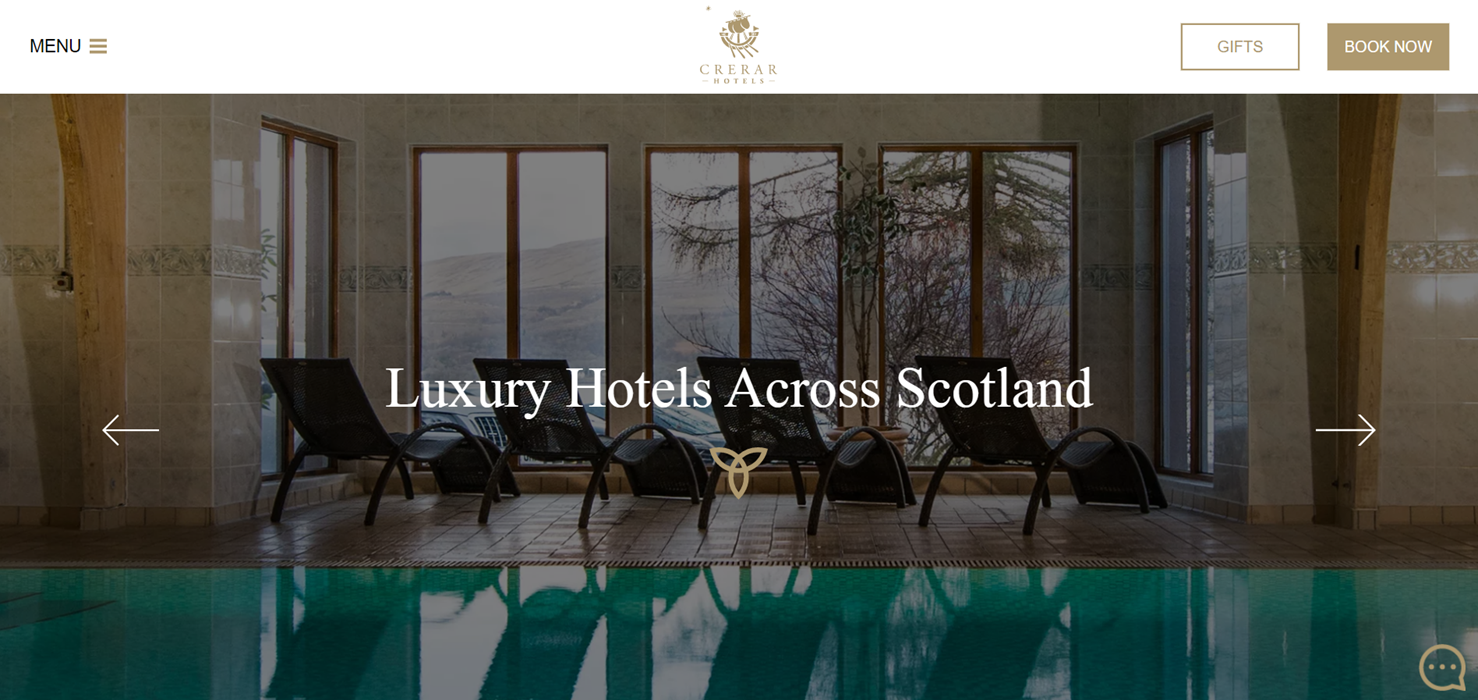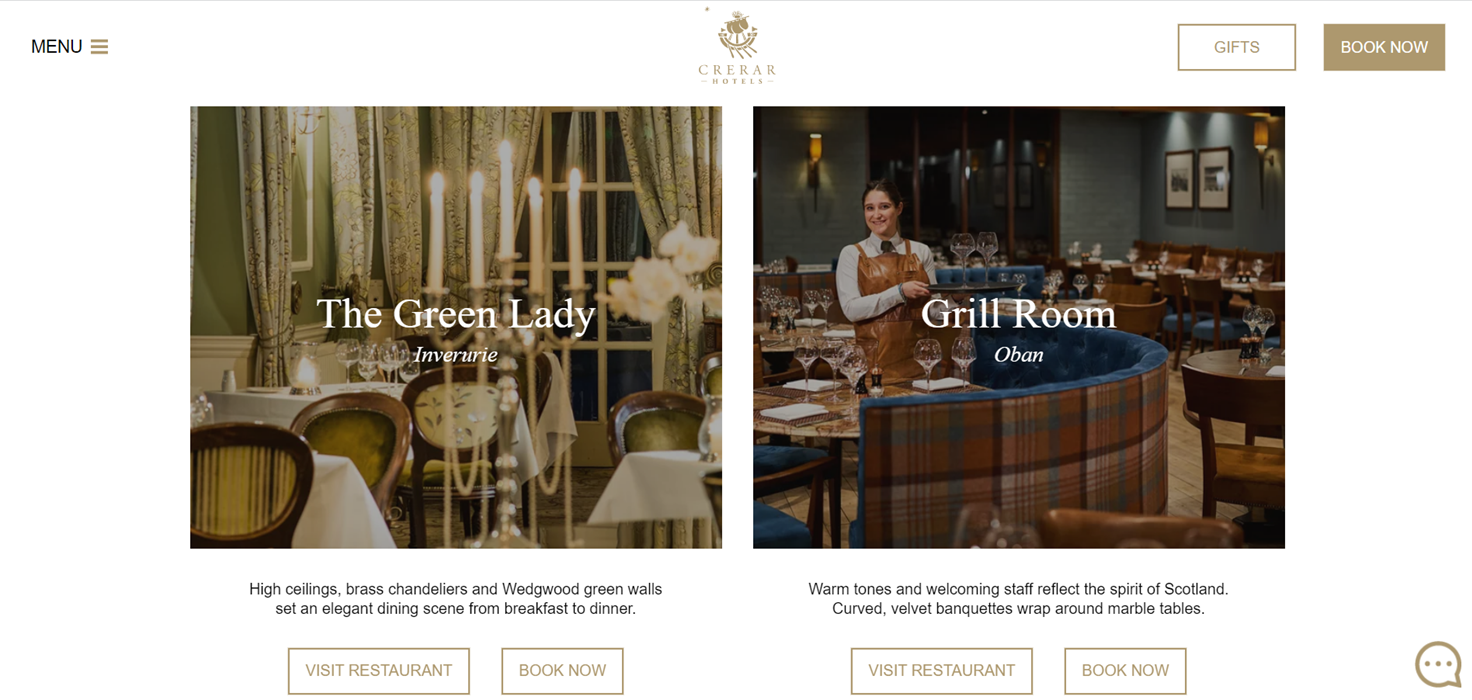 Cut through the noise and


make your mark.