Ee-Usk Web Design Case Study
To establish and grow their brand's online presence Ee-Usk approached Click2Convert to design and create an effective website for their Oban seafood restaurant. The objective was to deliver a cost effective solution that provides users with a first-class experience across design, navigation and usability.
Our Solution 
Understanding the goals and objectives, our web design and SEO teams proposed and implemented the following actions.
Branding & Design
We designed and developed a device-responsive solution built on the Squarespace CMS, using a template theme.

The component-led design offers the required functionality for the modern restaurant.

We worked closely with the existing brand guidelines to refresh the brand and create a strong brand identity online.
Website Navigation
We implemented an intuitive and dynamic primary navigation leading users to key pages and website sections.

Primary navigation is sticky across desktops and is device responsive, therefore becomes a sticky burger navigation across smaller screens.

Footer navigation includes utility pages, social links, and contact information and opening times, for an intuitive journey for table bookings.

The header and footer is fixed across the site to ensure consistency across pages, to offer the best possible user experience.
On-Page Content
We created and implemented memorable copy with a strong brand tone of voice.

As the website is visually-led in its design, we implemented high-quality photography across the site for optimum engagement.

We used a variety of components across the site to create visually engaging pages, using components such as full-page galleries and parallax images.

We implemented on-page menus to be visually appealing to the user which can be easily edited and updated by the Ee-Usk team, fitting their business requirements.

Content was optimised for search engines at launch by implementing keywords, and on-page metadata.

For launch, we also set up Google Analytics for tracking website performance.
The Results
Through the implementation of the above solution, we produced a brand new website for the Ee-Usk restaurant. We delivered a site that was visually appealing using a fresh, intuitive design to showcase the contemporary brand of Ee-Usk.
Overall the website showcases the unique selling points of the restaurant, including their delicious local seafood, iconic location, and panoramic west coast views.
Click here to check out the Ee-Usk website for yourself.
Mobile Visuals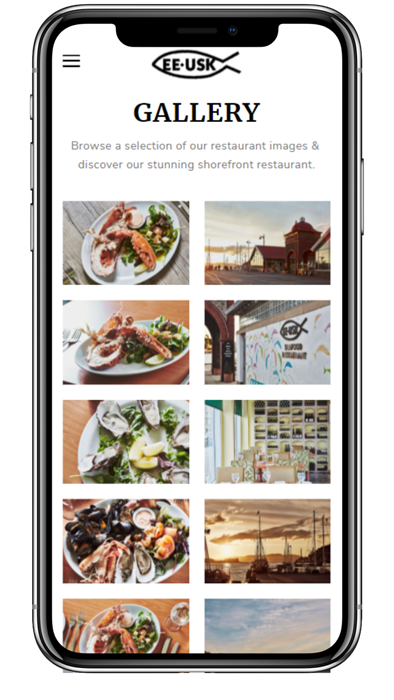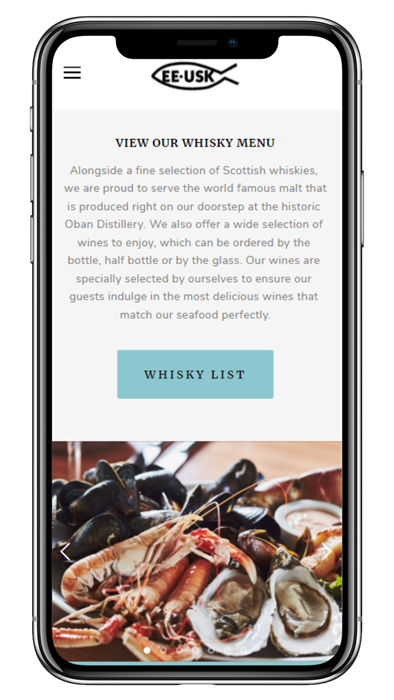 Website Visuals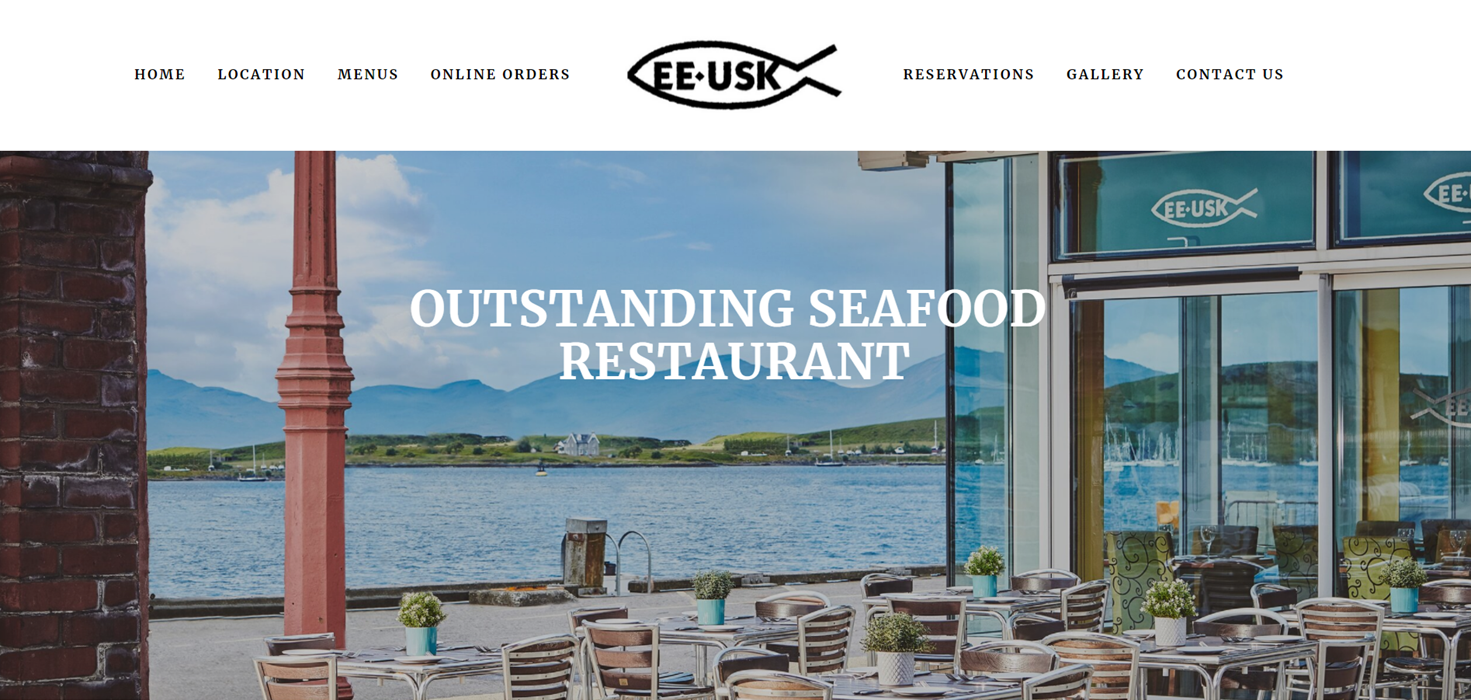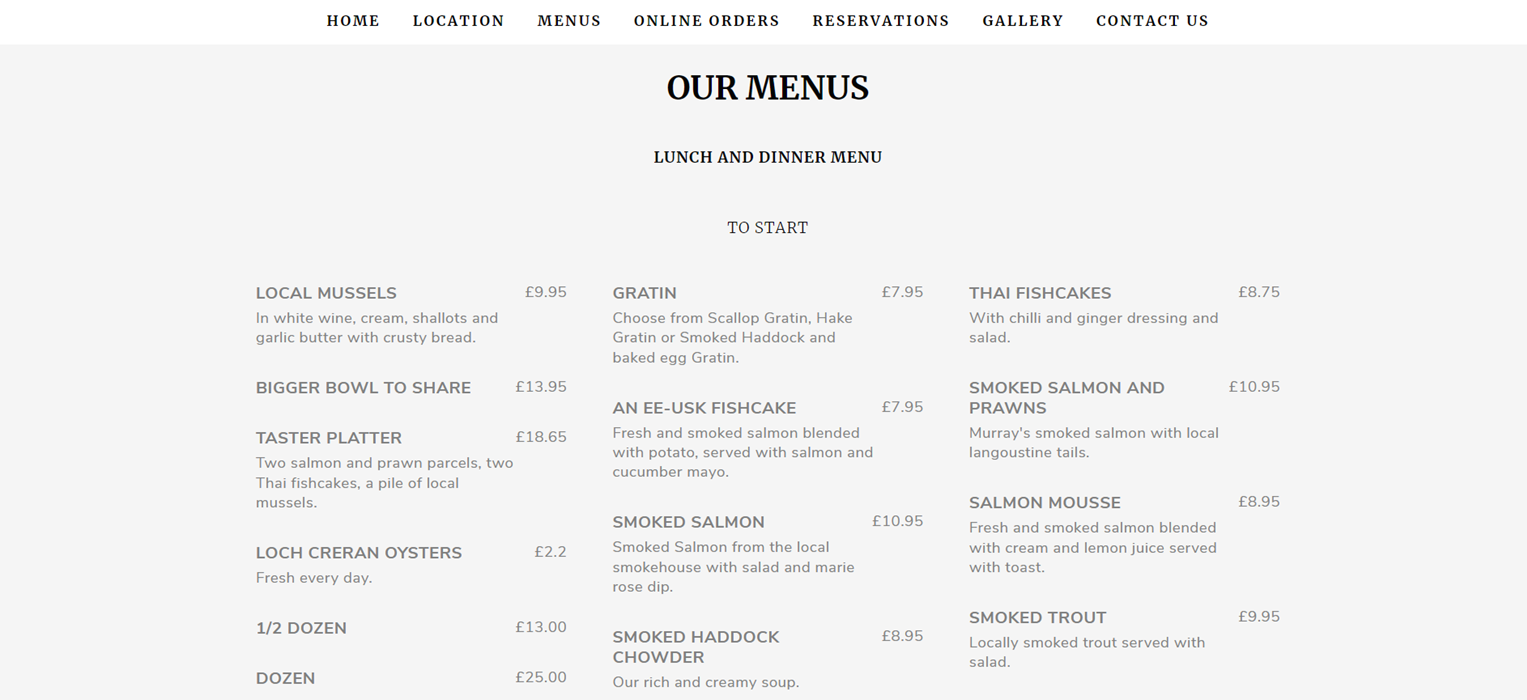 Cut through the noise and


make your mark.