In order to strategically develop and grow The Redhurst Hotel brand online, Manorview Hotels approached Click2Convert to design and develop their new website. The objective was to deliver a solution that would improve user experience (UX), showcase the hotel's renovation, and provide an easy route to booking and enquiries.
Our Solution 
With a clear understanding of the objectives, we proposed and implemented the following actions as part of the solution.
We designed and devloped a device responsive solution built on Umbraco (v8) CMS, using a uSkinned theme.

We implemented the hotel's new branding including colour palette, font, logo and more. 

We developed an intuitive Information Architecture (IA) and sitemap structure to improve UX.

We built component-based pages to allow the client greater control of the page structures and content. 

We integrated various third party platforms, including The Redhurst Hotel's booking engine, Avvio, restaurant reservations with ResDiary and the client's chosen gift voucher provider; all of which reflect the re-branding of the hotel.

We created a suite of online forms that were configured with custom workflows, to assist with online enquiries for various hotel offerings including accommodation, dining, wedding, events and more.

We created and populated the site with copy and imagery to reflect the new branding, showcase the hotel offerings and meet the identified website requirements.

We made the addition of a blog section to the website to improve the site's SEO ranking with the opportunity to produce quality keyword content.

We ensured the site was responsive across all devices and browsers, making necessary rendering improvements on mobile.
The Results
Following the implementation of the above solution, Click2Convert delivered a new and improved website for the reopening of the newly refurbished Redhurst Hotel. We produced a site that delivered high quality user experience across design, navigation and usability, as well as showcasing the new and improved branding using high quality assets. The site was optimised for launch and continues to be supported by Click2Convert with ongoing digital marketing activity.
Overall, the final product is a website that reflects the friendly, welcoming environment of The Redhurst Hotel and showcases the modern offerings they have on offer, including accommodation, dining, weddings and more.
Click here to check out The Redhurst Hotel website for yourself.
Mobile Visuals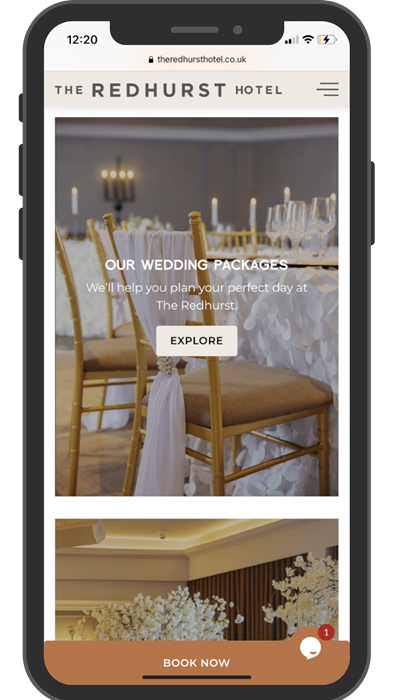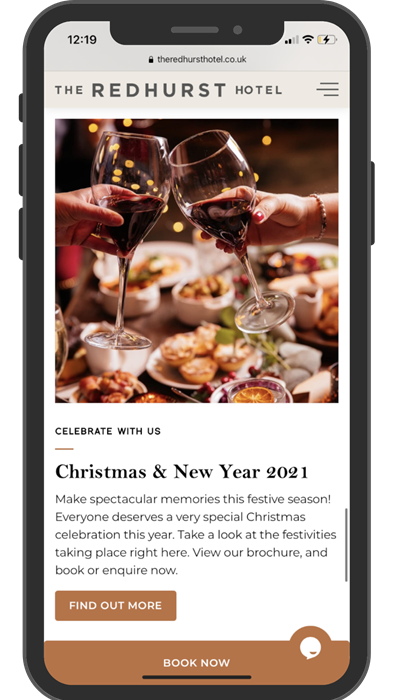 Website Visuals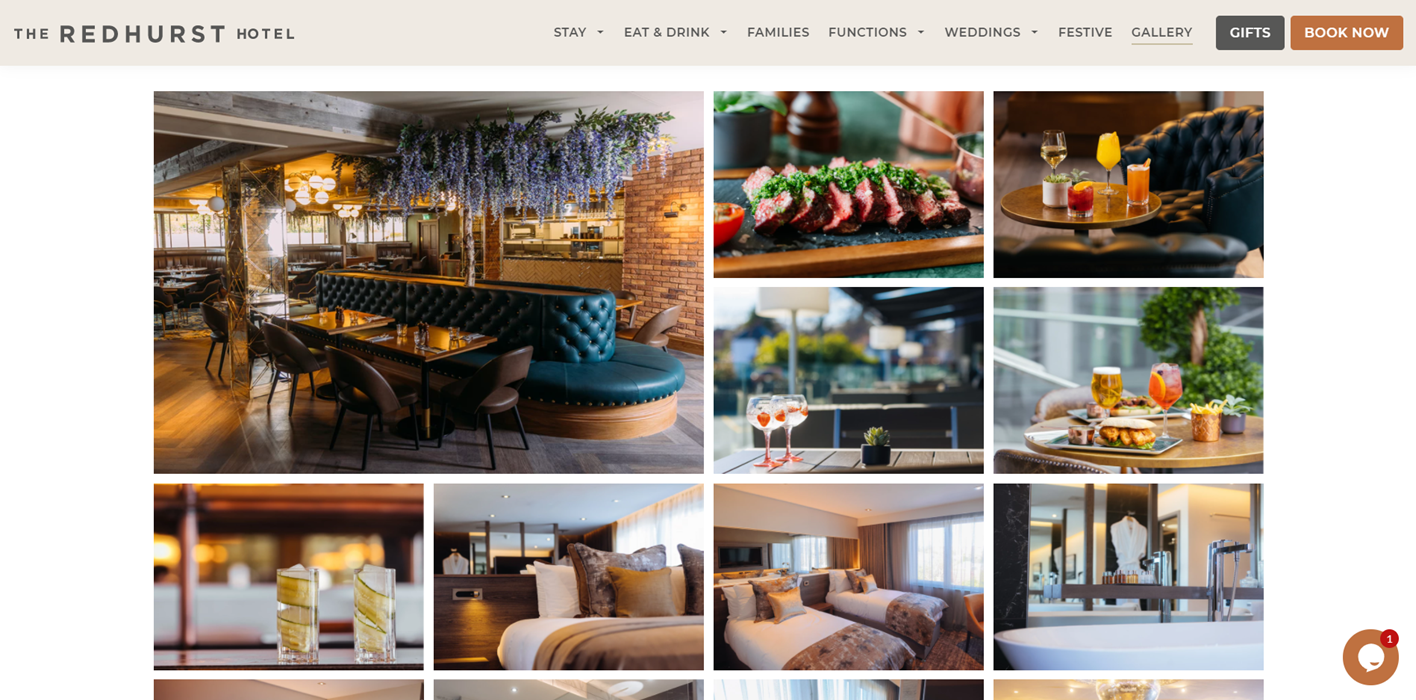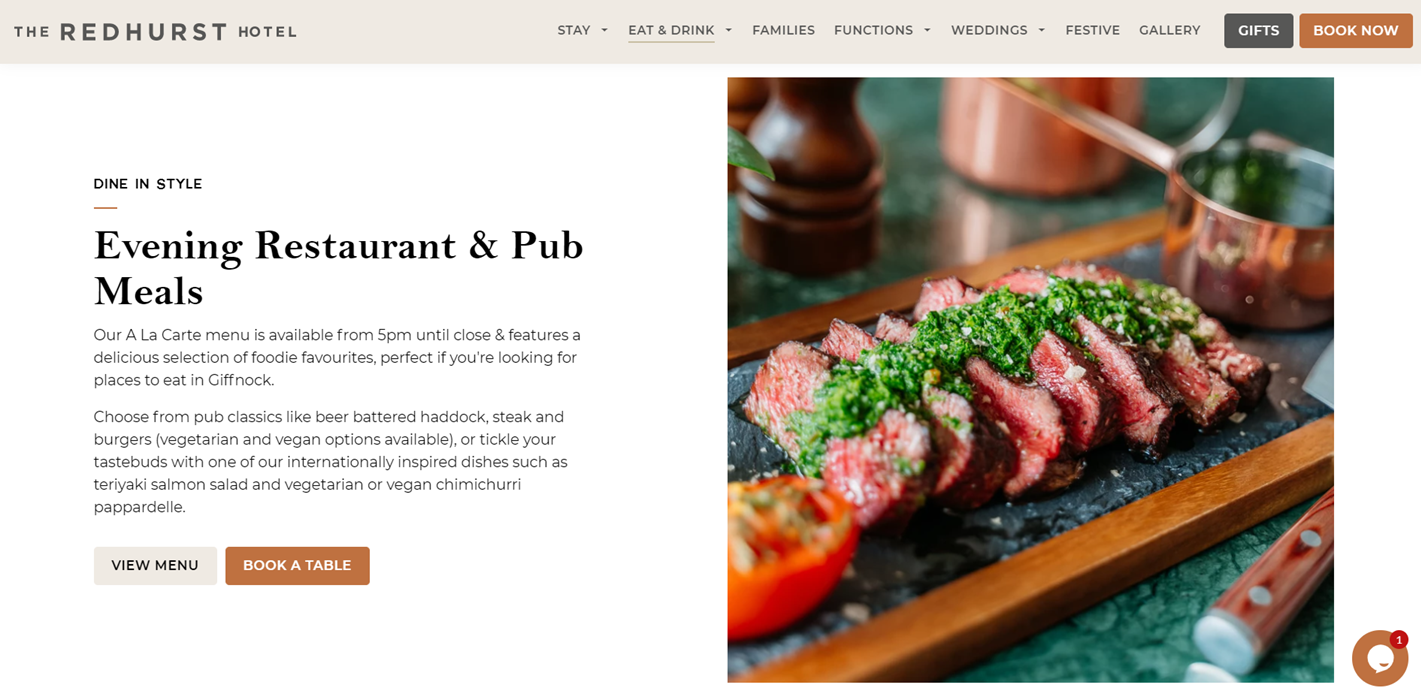 Cut through the noise and


make your mark.