The Scot Web Design Case Study
The Scot approached Click2Convert to design and develop a new website for their hotel in Oban. The objective was to provide a more intuitive and conversion focussed user journey for those who visit the website, whilst showcasing the key hotel offerings.
Our Solution 
With a clear understanding of the objectives, the C2C web design team proposed and implemented the following actions as part of the solution.
We improved the Information Architecture (IA) to ensure the best, and most intuitive, user journey. 

With clear navigation and dedicated calls to action across the site as part of our Conversion Rate Optimisation (CRO) focus.

We implemented the hotel's new branding including colour palette, font, logo and more. 

We added a newsletter sign-up component which is integrated with the chosen third party.

We carried out testing throughout to ensure the site was responsive across all devices and browsers, making necessary rendering improvements across desktop and mobile.

We created and populated the site with updated copy and imagery to reflect the brand, showcase the hotel offerings and location, and meet the identified website requirements.

The site was launched and tested to ensure all improvements and actions were successful.
The Results
Click2Convert delivered a new, contemporary-style website for The Scot hotel in Oban. We produced a site that delivered a more intuitive and conversion-focused user experience for those who visit the website.
Overall, the final product is a website that reflects the hotel's location and welcoming atmosphere and showcases its modern hotel offerings.
Check out The Scot website for yourself.
Mobile Visuals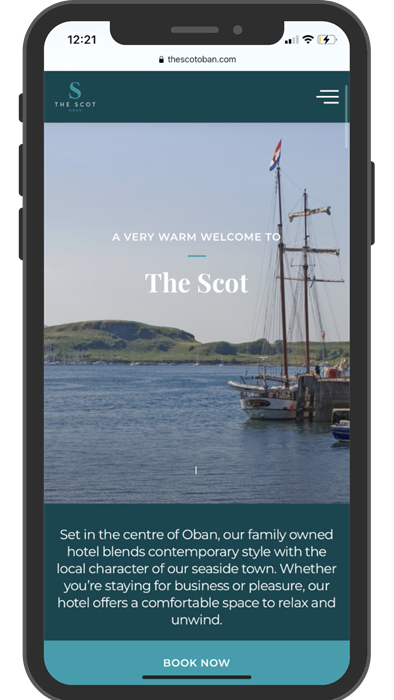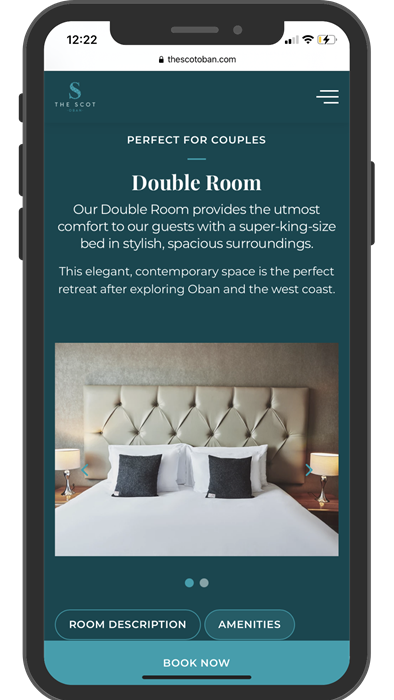 Website Visuals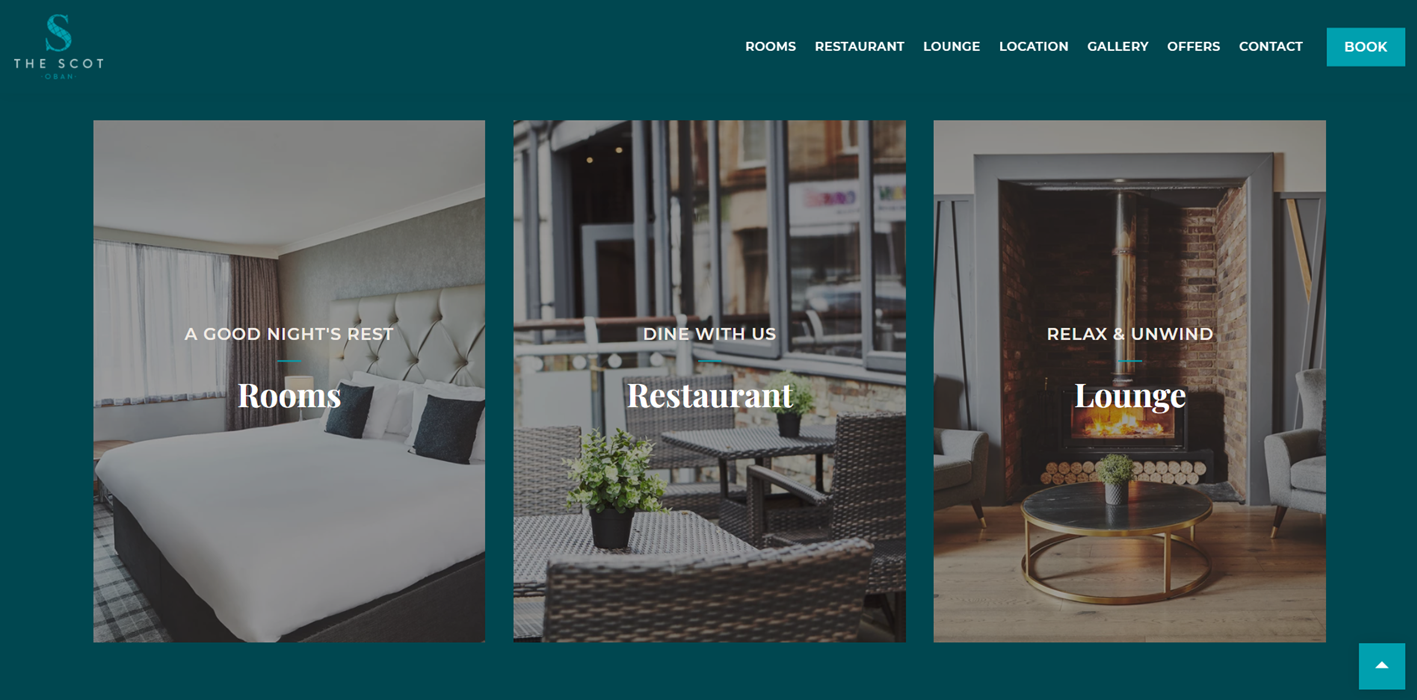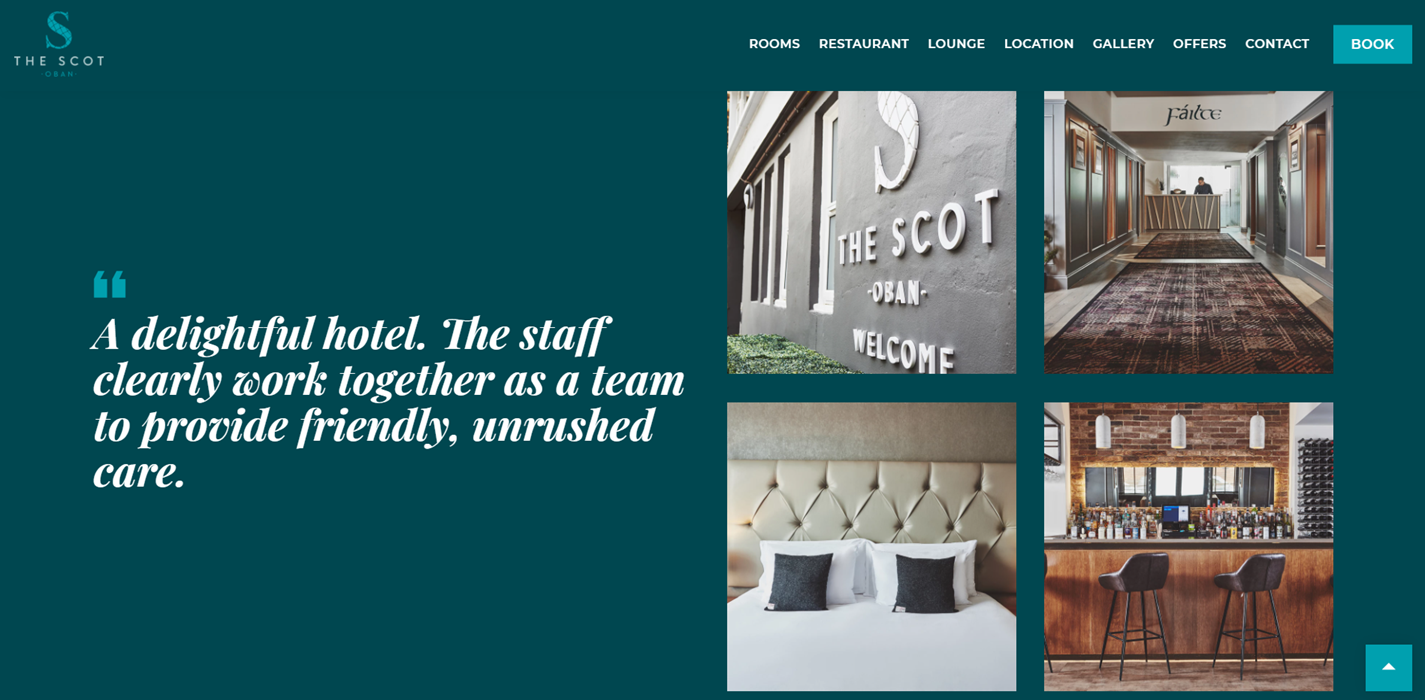 Some kind words from: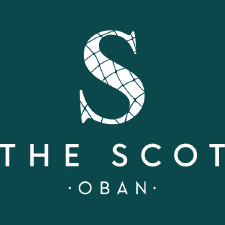 "I had a great pleasure working with Click2Convert to develop our new website for our small family hotel. The team is very friendly and efficient. They thought of the smallest details to include in our website and made sure that everything that was built, we were 100% happy with. They were very happy to provide any changes and updates until we had the website we wanted. I could not recommend them highly enough."
Andi Macleod
Hotel Owner
Cut through the noise and


make your mark.