The Redhurst Hotel Weddings PPC
In December 2021, our client Manorview Hotels approached us with the idea of repositioning The Redhurst Hotel to users in the UK looking for a Wedding Venue.
They wanted to be clear in the marketplace that The Redhurst Hotel is a hotel that can host weddings, rather than a wedding venue that has hotel rooms. As opposed to competing with large wedding specific venues, the hotel aimed to reposition themselves to the Weddings market as a hotel that offers a fuss-free Wedding venue for potential couples outside the local area.
As the industry exits the pandemic, the brief was simply quality over quantity. The objective was to target more specific customers and drive qualified leads so that the in-house weddings team are more able to convert enquiries, generated via digital campaigns.
In this case study, we look at how Click2Convert used PPC advertising to successfully re-position The Redhurst Hotel brand to the weddings market, whilst simultaneously increasing the conversion rate and number of wedding enquiries generated .
Our Solution
To ensure our campaigns were successful, it was vital our keyword and audience targeting was refined, and our budgets were reviewed.
Keyword research was conducted to review the total size of the market in the search space, in comparison to the percentage of the market our current budget would allow us to penetrate. Performance forecasts and budget suggestions were made as a result of this research to ensure the brand had strong coverage for hyper-related generic search terms, as well as ensuring strong coverage for branded search terms to control key messaging.
As a result of this research, our keyword set completely changed, from the existing campaign, targeting keywords that had a much lower average monthly search volume, but were more in line with the new Redhurst Hotel proposition. As opposed to targeting generic "wedding venue" or "best wedding venue" keywords, we focused on keywords such as "small" or "intimate", limiting our reach, but improving the quality of traffic to the website.
We then used a mix of both responsive and expanded text ads, updating ad content to reflect the new proposition, as well as incorporating the new keywords. This ensured we improved our ad relevance, quality score, and therefore, click-through-rate.
To ensure we set the right bid, for the right user, at the right time, we used both audience and device multipliers to ensure our impression share was maximised for high converting audiences and devices.
The Results
After implementing the changes towards the end of November and start of December, the campaign was optimised throughout the month of January, to ensure we were in a strong position for the spike in 'Wedding Venues' search demand after Christmas, moving into January. The repositioning of the brand, targeting, ad content and bidding led to results significantly improving. Some of the key campaign wins so far include:
- 53% increase in traffic month-on-month
- 300% increase in wedding enquiries month-on-month
- 100% increase in wedding enquiries year-on-year
- 33% increase in wedding enquiries in comparison with 2019
- 60% improvement in CPA month-on-month
- 27% improvement in CPA in comparison with 2019
Get in touch to find out how we can hep you generate more leads and sales, with a tailored PPC strategy.
Some kind words from: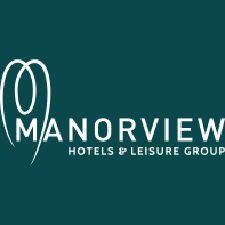 "Click2Convert look after our SEO, PPC and content management. I find them to be dependable, proactive and flexible. When we change marketing tactics (which is regularly during this covid scenario) they are responsive too. They are clearly knowledgeable – but are equally happy to explain things in non-techy terms where required! We enjoy working with them and they do feel like a true extension of our team. As a multiple venue operator, we throw a lot in their direction! But they are always happy, positive and responsive meaning they are great to work with."
Kirstin Watson
Head of Marketing & Communications
Cut through the noise


and make your mark.