Village Gym
January Campaign
Click2Convert has worked with Village Gym since 2015 and is proud of the relationship we have built over the last 8 years. We're highlighting below the fantastic results we achieved for the brand in January 2023.
January is a crucial month for gym groups, as it's often the month where we see the most demand, and subsequently, the opportunity to sign up new members. As such, it's a highly competitive month in the leisure space, and our mission was to make sure that Village Gym was front of mind for those looking to take up the fitness challenge during 2023.
The objectives set out by the client included:
- Increase quality website site traffic from new users
- Improve online engagement metrics
- Increase brand awareness to help drive search demand
- Deliver a steady stream of leads to the clubs
- Drive incremental memberships online
Our Strategy
With our holistic, integrated approach to digital marketing, performance showed that we not only met targets, but exceeded them by miles, setting Village Gym up for an excellent Q1.
Our approach consisted of:
- Profiling the competitor market, analysing first party audiences, identifying best channels to deliver an integrated cross-channel approach.
- Executing a priming strategy during December - when advertisers in the fitness space typically wind down spend in the lead up to Christmas, we ramped up lead gen activity, growing our audiences so that we could re-target these users during January, when users are more in market.
- Frontloading Q1 media spend into January to capitalise on increased demand, we executed an integrated media campaign beginning 1st January across paid search, paid social, programmatic display, digital out of home (DOOH) and connected TV. Above the line activity launch dates were staggered to both compliment the front-loaded paid media activity as well as extend the key message delivery to the end of the month.
- Continual performance monitoring across all channels throughout the January campaign period allowed us to make reactive changes based on the latest data, switching budgets to activity where we saw the largest potential for conversion and ROI.
With an overarching strategy in place, we executed campaigns across the following channels:
- Connected TV: Campaigns centered around 10 key locations in order to drive awareness within the target demographic. Premium video inventory was utilised, partnered with contextual segments targeting pre-curated verticals and specific subcategories matched to Village Gym's audience personas to reach the right audience.
- DOOH: Blending street, roadside and transport formats for maximum reach, activating at key times to reach the target demographic when they would be likely to pass.
- Programmatic Display: Use of display formats across mobile, tablet & desktop including static images and video content, split by brand awareness and consideration phases. Retargeting primed audiences from December was key to keep the brand top of mind for potential new members considering a gym membership in January.
- Paid Search: We restructured campaigns to aid efficiency and data flow for a complex account with multiple campaigns serving 33 clubs. As a result of our strategy, a significant majority of total sign ups came via paid media, led by a strong demand capture strategy, planned to protect against heavy competition across all club locations.
- Paid Social: We used paid social (Instagram & Facebook) for retargeting primed audiences exposed to brand ads during December. Omni-channel creative and messaging were used consistently to make all brand marketing feel unified. A measurement approach was agreed ahead of launch to ensure we could analyse data from a variety of platforms and attribution models to measure success. Compared to 2022, we reached 38% more users on paid social platforms.
The Results
In January we saw significant uplifts in website visits, reviews and direct searches: an outstanding result to start the year.
- On Google, impressions on keywords containing "Village Gym" increased +45% YoY, demonstrating increased brand awareness.
- We achieved the signup target 7 days before the end of the month, allowing us to significantly over-deliver on the signup target overall.
- We delivered more engaged and informed users, a direct result of the integrated approach and targeting. This was measured by on site behaviour significantly improving YoY e.g. bounce rate was down -28%, pages per session was up +17% and avg. session duration increased +16%.
- The strength of the brand awareness campaign has continued to fuel Q1 brand demand, with brand searches up +52% YoY for February and March.
Delivering Results
The above metrics and key wins provided us with learnings and insights going forward into the rest of 2023, as we continue to smash targets for Village Gym. Get in touch today to discover how we could deliver these kinds of results for your business.
Some kind words from: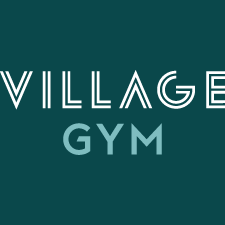 "We appointed Click2Convert because we wanted an agency that operates as an extension of our marketing department, as opposed to a third party agency. The result, has been a solid working partnership based around the key objectives of our business and a relationship built on a shared goal... bigger impact, better results and a stronger presence in the digital space. We are continually impressed and constantly proud of the partnership we have established."
Siân Parker
Leisure Marketing Manager
Cut through the noise and


make your mark.